POWERBANK LUXA2 TX-P2 10000mAh WIRELESS

Rating:

COMMENTAIRE
Wireless charging is Easy

Simply power on the TX-P2 and place your Qi compatible device on the charging ring to automatically begin charging. It's that easy.
Combining Wireless Charging with Power Bank
The premium 10,000mAh lithium-polymer battery cell provides effortless charging of your Qi compatible device. Capable of charging your smartphone and tablet device several times over. More than enough to get you through the day and night.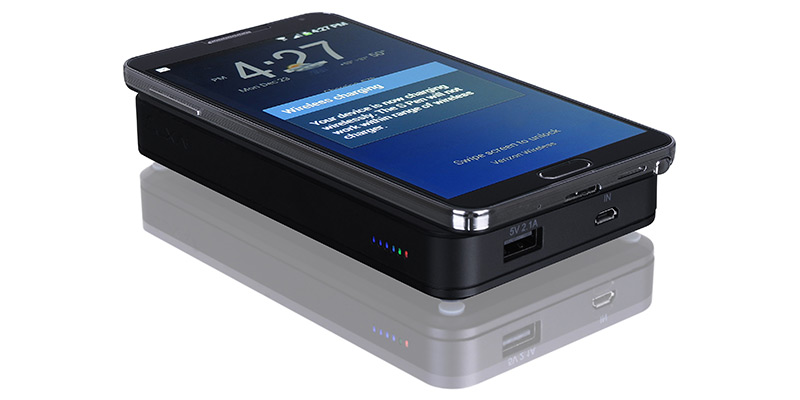 DualFunction Charging Pad and Power Bank

The TX-P2 can act as a wireless charging pad via micro-USB and also a 10,000mAh wireless charging power bank on the move.
Supports Separate Wireless and Wired Charging
The addition of a built-in 5V2.1A USB output port supports wired charging of your smartphone device, and gives you the option for wireless and wired charging of both smartphone and tablet devices.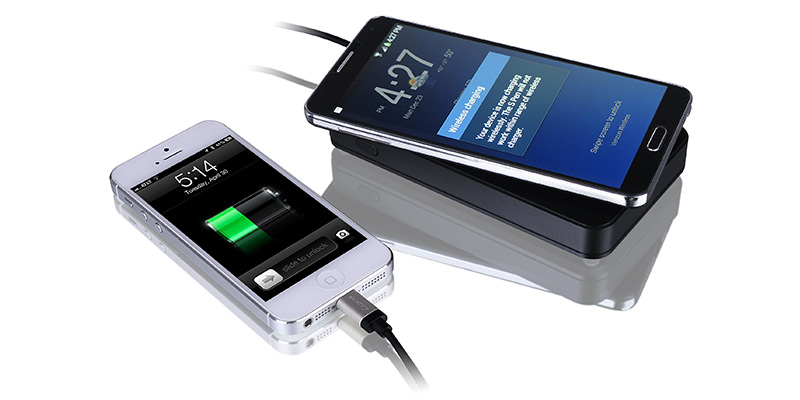 Minimalist Design with Modern Appeal

The simple, unique and modernistic design of the TX-P2 provides function and aesthetic appeal that matches perfectly with your device and environment. Never look out of place.

 
Easy Power On/Off with Power Charging Indicator
A convenient power on/off button allows for power saving as and when required with the provision of a 6 point LED battery charging indicator to ensure you know how much juice is remaining.

 

 

 

Rubberized Qi Charging Ring

Provides extra stability for your Qi compatible device whilst charging.
Qi Compatible

 

For all Qi compatible devices.
*Wireless receiver sold separately
Secure Wireless Charging on the Move
LUXA2's band of portability not only acts as a hip fashion accessory to match your lifestyle, but also as a band to secure your smartphone device. Keep your device charged on the go, whether it is in use, or travelling along in your bag.

 

 

 

 

 

 

LUXA2 Wireless Receivers for Samsung S3/S4 and Note 2/3

Provides safe, reliable and convenient wireless charging for your devices.
Wireless Charging (Rx) Compatibility Table
Chart lists current smartphone devices with in-built Rx receiver and those that require a Rx receiver to use.
Product Name

Qi Integrated

Qi Wireless Receive / Case add-on needed

ASUS

Padfons S

 

Blackbery

Z30

Chassic

Casio

 

G'zOne commando

CAT

Catphone S50

 

Fujitsu

ARROWS Kiss F-03D, ARROWS X F-10D, ARROWS F-09D Anteprima, ARROWS Kiss F-03E

 

Google

Nexus 4,5,6, 7

 

HTC

8X, Droid DNA,
Thunderbold
Incredible 2,
Rezound

KYOCERA

Hydro Elite, Urbano L01, Urbano L03

Torque

LG

Torque

 

Optimus G Pro, LG G3

Droid Max, Droid Mini, Droid Turbo, Moto 360

Droid Bionic, Droid 3, Droid 4, Droid X

MTT

M.T.T Master

 

NEC

Medias PP N-01D, Medias X N-04E

 

Nokia

735, 830, 920, 928 930, 1520

720, 810, 820, 822, 925, 1020, Icon

Panasonic

ELUGA V P-06D, ELUGA X P-02E, ELUGA P P-03E

 

Philips

X723

 

Samsung

S6, S6 Edge